Henry Robinson Luce
(pronounced like "loose") (
April 3
,
1898
–
February 28
,
1967
) was an influential
American
publisher.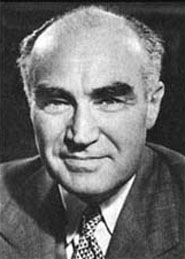 In popular culture
Ralph G. Martin's book
Henry & Clare: An Intimate Portrait of the Luces
claims that Henry had extended relationships with
Jean Dalrymple
(a Broadway producer and theatrical agent) and
Mary Bancroft
(who, among other accomplishments, had been a wartime spymaster for the
OSS
). According to Martin, Clare also had many lovers. Henry's liaison that most seriously threatened his marriage to Clare involved
Lady Jeanne Campbell
, granddaughter of the British press tycoon
Lord Beaverbrook
. TIME in
1956
found a minor job in its picture department for Lady Jeanne. Luce became so openly smitten with this cheerful redhead, 31 years his junior, that rumors of the affair appeared in gossip columns. Lady Jeanne eventually married novelist
Norman Mailer
.
Martin's claims are controversial. An article in the
August 26
,
1991
issue of
TIME
states that "
Henry & Clare
is rife with errors, undocumented innuendo, non sequiturs and contradictions. Martin shows little understanding of how the Luce organization worked; the portraits of his principals are caricature-crude, especially in the case of Clare."